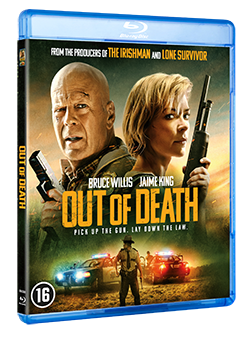 Wanneer Shannon (Jaime King) tijdens een bergwandeling pauzeert, fotografeert zij per ongeluk een schimmige deal tussen corrupte agenten. Betrapt vlucht Shannon het bos in met haar achtervolgers op de hielen. Hier stuit zij op de gepensioneerde politieman Jack Harris (Bruce Willis) die haar te hulp schiet. Het is aan Shannon en Jack om het bewijs in veiligheid te brengen en de buitenwereld te bereiken, maar hoe?
Out of Death is vanaf nu verkrijgbaar op DVD en Blurays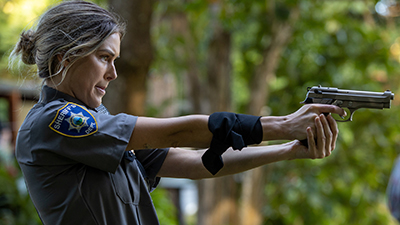 Wij geven Out of Death blurays weg
3x blurays
LET OP! ZORG DAT JE INGLOGD BENT ALLEEN MEMBERS MAKEN KANS!
1. Kies hieronder de juiste categorie en een Winactie.
2. Klik op 'deelnemen' en je doet automatisch mee met deze actie!
3. Zorg wel dat je gegevens correct zijn ingevuld!

Bron en foto © DFW