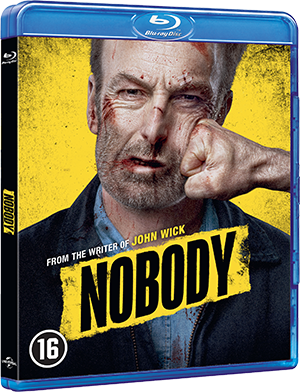 [Thriller] Als er op een nacht twee dieven bij hem inbreken, weigert Hutch zichzelf en zijn gezin te verdedigen, in de hoop ernstig geweld te voorkomen. Zijn tienerzoon, Blake (Gage Munroe, The Shack), is teleurgesteld in hem en zijn vrouw, Becca (Connie Nielsen, Wonder Woman), lijkt alleen maar meer afstand te nemen. Na het incident ontwaakt er een woede in Hutch die hij lang had onderdrukt. Oude instincten worden weer aangewakkerd en brengen hem op een duister pad, waarbij geheimen uit het verleden en dodelijke vaardigheden aan het licht worden gebracht. In een spervuur van vuisten, geweerschoten en piepende banden moet Hutch zijn familie redden van een gevaarlijke crimineel (de beroemde Russische acteur Aleksey Serebryakov, Amazons McMafia) en ervoor zorgen dat hij nooit meer als een nobody zal worden gezien. Christopher Lloyd (Back to the Future) is te zien als de vader van Hutch en multi-getalenteerde muzikant en acteur RZA speelt de broer van Hutch wiens eigen verborgen talenten Hutch goed van pas komen in zijn zoektocht naar wraak.
Nobody is verkrijgbaar op dvd, bluray en 4K UHD
Regie:
Ilya Naishuller
Cast:
Bob Odenkirk
Connie Nielsen
RZA
Aleksey Serebryakov
Christopher Lloyd
Genre:
Thriller
Duur: 92 min.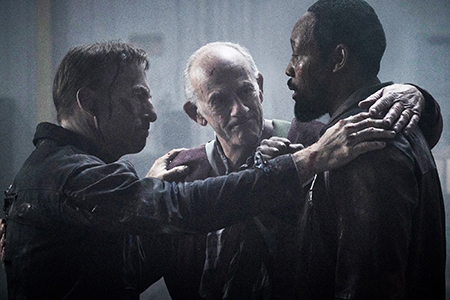 Wij geven Nodbody bluray weg!
1x bluray
LET OP! ZORG DAT JE INGELOGD BENT, ALLEEN MEMBERS MAKEN KANS!
1. Kies hieronder de juiste categorie en een Winactie.
2. Klik op 'deelnemen' en je doet automatisch mee met deze actie!
3. Zorg wel dat je gegevens correct zijn ingevuld!

Bron en foto © 2020 UNIVERSAL STUDIOS ALL RIGHTS RESERVED