Ciao bella! Ben jij klaar voor een film vol mode, trots en misdaad? Vanaf 6 april kun je vanaf je eigen bank genieten van House of Gucci. Geïnspireerd op de waargebeurde moord binnen modehuis Gucci, waar Maurizio Gucci het slachtoffer werd van Patrizia's Reggiani's zoete wraak. Met in de hoofdrol Lady Gaga als Patrizia en Adam Driver als Maurizio.
House of Gucci is geïnspireerd door het schokkende, waargebeurde verhaal van de dynastie achter het Italiaanse mode-imperium. Wanneer Patrizia Reggiani (Lady Gaga), een buitenstaander van bescheiden komaf, met een Gucci trouwt, zet ze met haar ongebreidelde ambitie de nalatenschap van de familie op losse schroeven. Zo ontketent ze een neerwaartse spiraal van verraad, decadentie, wraak en uiteindelijk … moord.
House of Gucci is nu verkrijgbaar op DVD en Bluray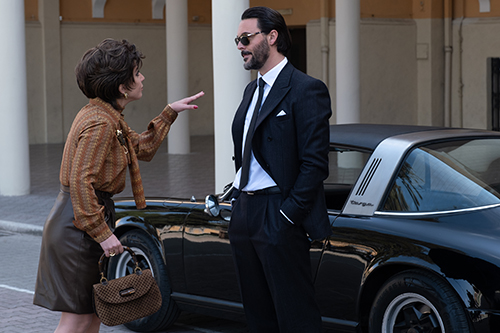 Wij geven House of Gucci dvd's weg!
3 x DVD
LET OP! ZORG DAT JE INGE LET OP!LET OP! ZORG DAT JE INGE LET OP! ZORG DAT JE INGELOGD BENT, ALLEEN MEMBERS MAKEN KANS!
1. Kies hieronder de juiste categorie en een Winactie.
2. Klik op 'deelnemen' en je doet automatisch mee met deze actie!
3. Zorg wel dat je gegevens correct zijn ingevuld!

Bron en foto © Copright 2021 Metro Goldwyn Mayer Pictures Inc All Rights Reserved