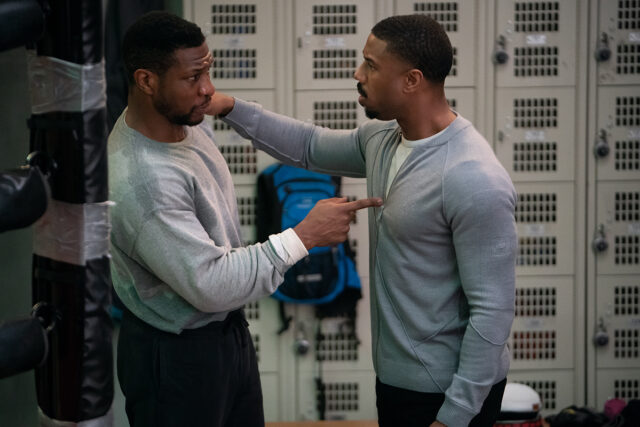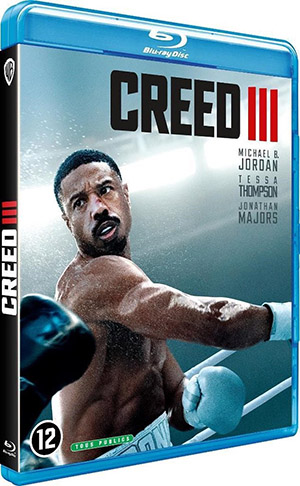 Metro Goldwyn Mayer Pictures komt met "Creed III", waarmee Michael B. Jordan zijn regiedebuut maakt en terugkeert in de rol van Adonis Creed in de derde film van de hitfranchise. Nadat hij de bokswereld heeft gedomineerd, is het Adonis Creed zowel in zijn carrière als in zijn gezinsleven voor de wind gegaan. Wanneer jeugdvriend en voormalig bokstalent Damian (Jonathan Majors) weer opduikt na een lange gevangenisstraf, wil die graag bewijzen dat hij een kans verdient in de ring. De confrontatie tussen de voormalige vrienden is meer dan alleen een bokspartij. Om de rekening te vereffenen moet Adonis zijn toekomst op het spel zetten om het op te nemen tegen Damian, een bokser die niets te verliezen heeft. In de film zien we tevens Tessa Thompson ("Creed"-franchise, "Passing"), Jonathan Majors ("Da 5 Bloods", "Lovecraft Country"), Wood Harris ("Creed"-franchise, "Blade Runner 2049"), Florian Munteanu ("Creed II", "Shang-Chi and the Legend of the Ten Rings"), nieuwkomer Mila Kent en Phylicia Rashad ("Creed"-franchise, "Soul"). Het scenario is van de hand van Keenan Coogler ("Space Jam: A New Legacy") & Zach Baylin ("King Richard"), naar een treatment van Ryan Coogler ("Black Panther: Wakanda Forever") en Keenan Coogler & Zach Baylin. De film wordt geproduceerd door Irwin Winkler, Charles Winkler, William Chartoff, David Winkler, Ryan Coogler, Michael B. Jordan, Elizabeth Raposo, Jonathan Glickman en Sylvester Stallone. Uitvoerend producenten zijn Sev Ohanian, Zinzi Coogler, Nicolas Stern en Adam Rosenberg. Regisseur Jordan wordt geassisteerd door director of photography Kramer Morgenthau ("Creed II", "Thor: The Dark World"), production designer Jahmin Assa ("Mid90s", "Angelyne"), editor Tyler Nelson ("The Batman", "Rememory"), kostuumontwerper Lizz Wolf ("Creed II", "Pacific Rim: Uprising"). De muziek is van componist Joseph Shirley ("Jackass Forever", "The Book of Boba Fett"). Metro Goldwyn Mayer Pictures presenteert "Creed III", een Chartoff-Winkler-productie. De film zal in Noord-Amerika worden gedistribueerd door MGM en internationaal door Warner Bros. Pictures.
Creed III is nu verkrijgbaar op dvd en bluray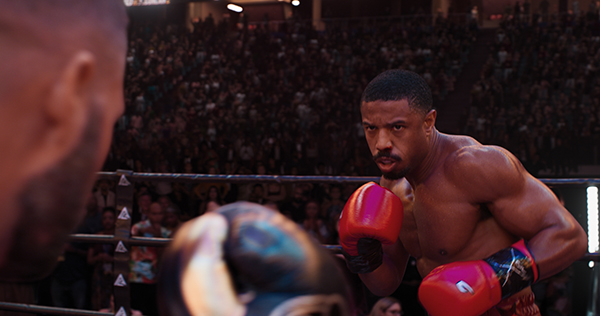 Regie:
Michael B. Jordan
Cast:
Tessa Thompson
Michael B. Jordan
Jonathan Majors
Mila Kent
Wood Harris
Florian Munteanu
Phylicia Rashad
Genre:
Actie, drama
Duur: 117 min
Wij geven Creed III bluray weg!
1 x Bluray
-Maak gratis een account aan als je die nog niet hebt
-Zorg dat je ingelogd bent
-Zorg dat je gegevens kloppen
-kies categorie 'Blurays'
LET OP: Kun je geen account aanmaken? KLIK DAN HIER
1. Kies hieronder de juiste categorie en een Winactie.
2. Klik op 'deelnemen' en je doet automatisch mee met deze actie!
3. Zorg wel dat je gegevens correct zijn ingevuld!

Bron en foto © Copyright 2022 Metro Goldwyn Mayer Pictures Inc All Rights Reserved CREED is a trademark of Metro Goldwyn Mayer Studios Inc All Rights Reserved Photo Credit Eli Ade