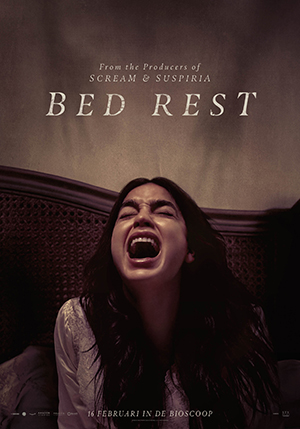 De zwangere Julie Rivers en haar man verhuizen naar een nieuwe woning, waar ze uitkijken naar de komst van hun baby. Als Julie door complicaties tijdens de zwangerschap moet rusten en aan bed gekluisterd raakt, slaat de eentonigheid toe: alle dagen lijken op elkaar. Dan beginnen er zich onverklaarbare dingen voor te doen…. Is het nieuwe huis behekst, of verliest Julie langzaamaan haar verstand? Bed Rest is de debuutfilm van regisseur Lori Evans Taylor, waarvoor ze ook het script schreef. Melissa Barrera (In The Heights, Scream) neemt de hoofdrol voor haar rekening.
Bed rest is vanaf 16 februari in de Nederlandse bioscopen te zien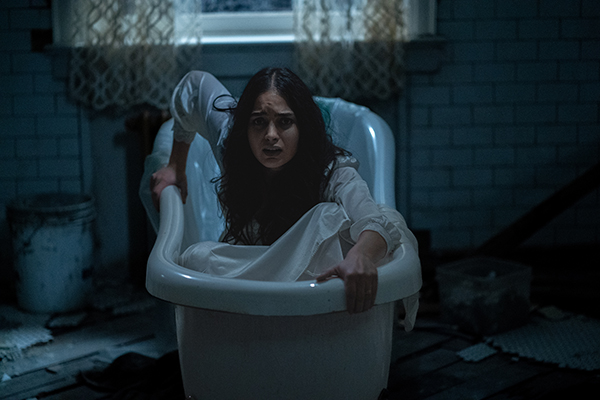 Regie:
Lori Evans Taylor
Cast:
Melissa Barrera
Guy Burnet
Edie Inksetter
Genre:
Horror
Duur: 90 min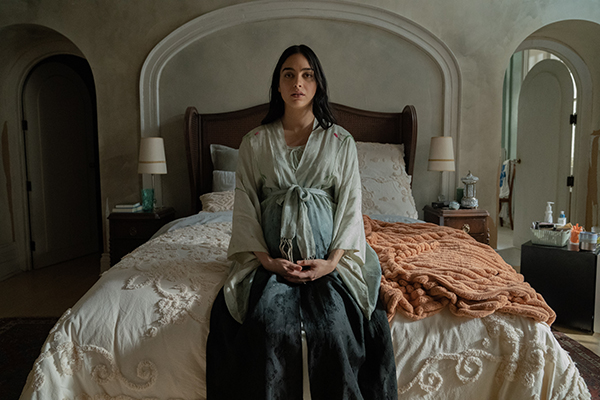 Wij geven Bed Rest bioscoopkaarten weg!
3 x 2 bioscoopkaarten
-Maak gratis een account aan als je die nog niet hebt
-Zorg dat je ingelogd bent
-Zorg dat je gegevens kloppen
-kies categorie 'Films Bioscoop'
LET OP: Kun je geen account aanmaken? KLIK DAN HIER
1. Kies hieronder de juiste categorie en een Winactie.
2. Klik op 'deelnemen' en je doet automatisch mee met deze actie!
3. Zorg wel dat je gegevens correct zijn ingevuld!


Bron en foto © The Searchers