Dit zijn de nieuwe releases van Prime Video voor Augustus 2023. Check alle info!
INVINCIBLE SEASON 2
Vanaf 3 november
Gebaseerd op de baanbrekende stripreeks van Robert Kirkman, Cory Walker en Ryan Ottley, draait Invincible om de achtienjarige Mark Grayson die een normale tiener lijkt te zijn, behalve dan dat zijn vader de krachtigste superheld op aarde is (of was). Nog steeds aangeslagen door Nolan's verraad in het eerste seizoen, probeert Mark zijn leven opnieuw op te bouwen. Ondertussen kampt hij met een legio nieuwe bedreigingen terwijl hij ondertussen zijn grootste angst bestrijdt – om net als zijn vader te worden.
GIEL: DROMEN ZONDER GRENZEN
Vanaf 16 november
In Giel: Dromen zonder Grenzen wordt de grootste (online) persoonlijkheid van de afgelopen jaren, Giel de Winter gevolgd. 2023 is een belangrijk jaar voor de presentator, dj en ondernemer. Met zijn nieuwe bedrijf: Signal Stream wil hij de internationale markt veroveren. Ondertussen werkt Giel hard voor StukTV, runt hij ondernemingen en wil hij tijd vrijmaken voor zijn gezin. Als vader van een jong gezin struggelt Giel iedere dag met zijn work-life balance. Lukt het hem om alle ballen hoog te houden?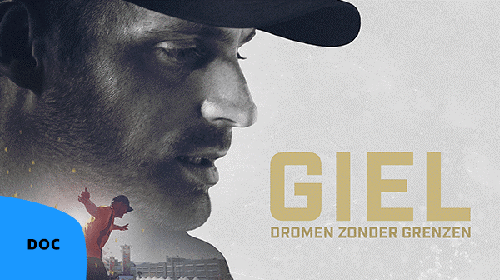 OVERIGE RELEASES OP PRIME VIDEO
UITGEBREIDE SELECTIE UIT DE JAMES BOND 007 CATALOGUS – 1 NOVEMBER
FISHERMAN'S FRIENDS: ONE AND ALL – 3 NOVEMBER
ROMANCERO – 3 NOVEMBER
DON'T WORRY DARLING – 7 NOVEMBER
007: ROAD TO A MILLION – 10 NOVEMBER
BIHTER – 16 NOVEMBER
TWIN LOVE – 17 NOVEMBER
BOTTOMS – 21 NOVEMBER
JOHN WICK: CHAPTER 4 – 23 NOVEMBER
ELF ME  –  24 NOVEMBERAMBULANCE  –  24 NOVEMBER
TE KOOP OF TE HUUR VIA PRIME VIDEO
MISSION: IMPOSSIBLE – DEAD RECKONING (PART ONE) – 12 OKTOBER
TEENAGE MUTANT NINJA TURTLES: MUTANT MAYHEM – 19 OKTOBER
MY BIG FAT GREEK WEDDING 3 – 8 NOVEMBER
EQUALIZER III – 9 NOVEMBER
STRAYS (2023) – 15 NOVEMBER
OPPENHEIMER (2023) – 22 NOVEMBER
BARBIE  –  22 NOVEMBERTHE MEG 2  –  28 NOVEMBER
BINNENKORT
Candy Cane Lane
In deze kerstkomedie speelt Eddie Murphy, Chris, die vastbesloten is om dit jaar de wedstrijd van het 'best versierde' huis in zijn buurt te verdienen.
Wanneer Chris per ongeluk een deal sluit met Pepper, een ondeugende elf gespeeld door Jillian Bell, om zijn kansen op de winst te vergroten, wekt zij met een magische spreuk het bekende Amerikaanse kerstliedje '12 Days of Christmas' tot leven en veroorzaakt complete chaos in de hele stad. Met het risico de feestdagen voor zijn familie te verpesten, moeten Chris zijn vrouw Carol (Traccee Ellis Ross) en hun drie kinderen in een race tegen de klok proberen om Pepper's betovering te verbreken, magische wezens te verslaan en Kerstmis voor iedereen te redden voor het te laat is… 
Expats
Vanaf 26 januari
De zesdelige serie Expats, geregisseerd door Lulu Wang en gebaseerd op de internationale bestseller The Expatriates van Janice Y.K. Lee, is vanaf 26 januari 2024 op Prime Video te zien.
In Expats schitteren enkele grote namen uit de filmindustrie, waaronder Academy Award- en Emmy-winnende actrice Nicole Kidman (Big Little Lies, The Undoing), Sarayu Blue (Never Have I Ever, Blockers), Ji-young Yoo (The Sky Is Everywhere, Smoking Tigers), Brian Tee (Chicago Med, Teenage Mutant Ninja Turtles: Out of the Shadows) en Jack Huston (House of Gucci, Fargo). Nicole Kidman en Lulu Wang zijn tevens als uitvoerend producent verbonden aan de serie. De een na laatste aflevering heeft een speelduur vergelijkbaar met die van een speelfilm.
Bron en foto © Prime Video